Strat Draft


1965 Strat Planner LF data


Bring the power of Strat Planner directly into your league draft!
get it at Strat Planner website

For detailed information on setting up the feature click here. Ever wonder exactly how the fielding ratings affect the true value of a player? (a lot) What about SOM's cards themselves, how accurately do they reflect the player's MLB stats? (they don't) Strat Planner dives into everything the card has to offer and can combines it with the fielding rating at each position to tell you what the card really has to offer.

Case Study

Take a look at Kyle Blanks in 2013, he's a good example of what happens when translating his numbers from MLB to SOM's card. This first view shows both his MLB splits and Strat Planner's analysis of his card.

● See the ratings in your choice of OPS, RP/G, RC/G.

● Compare each player versus lefties, versus righties and combined.

● Sort these Strat Planner columns at will to see who's the best player available at any point in the draft.

● Ratings are based on actual card data.

● No more guessing on how the players offense is impacted by his defense, see exactly what he's worth compared to others at his position. In the example below you can see how lf-4e7 affects Curt Blefary of 1965.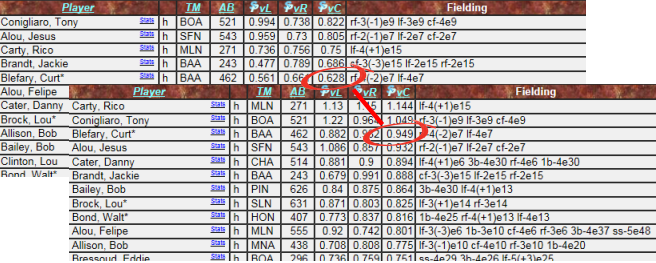 background window is with fielding figured into OPS rating, foreground window is without fielding
● Synchronize Strat Planner's rosters with Strat Draft to keep Strat Planner's rosters accurate even as the draft and trades go on. You can sync the rosters any time through the menu Front Office -> My Office -> Sync Rosters with SP.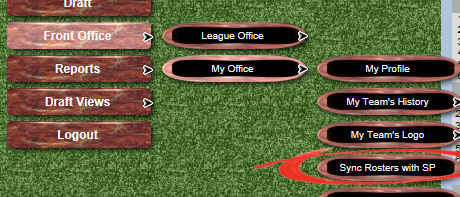 ● To activate just enter your Strat Planner username, password and league in your Strat Draft profile. Then enter your Strat draft username and password in your Strat Planner profile.